It's OFFICIAL! (Cool News From GMA)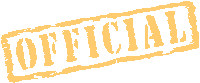 The news came today that the Official Blog for GMA's IMMERSE event will be none other than gotworship.net .  I'm honored to take on that role – and further honored to be teaming up with Godbeat.com while at IMMERSE.  Godbeat is a site that you should check out for a few reasons:
It is all things Christian music and then some
It is the only official stream of the IMMERSE Song finals (the same competition that launched Bart Millard from MercyMe, Chris Tomlin, and many others.)  Through the eyes of Godbeat.com's LIVE stream of the event – you are certain to see the next great Christian music artist rise up.
There are maaaaaaaaaaaany awesome things coming down the pike with Godbeat.com – and you'll want to make it your daily stop on the web as it grows!
We will be bringing you video from IMMERSE courtesy of Godbeat.com via the blog.  Plan on taking a look as we update – and, in the meantime, take a look at Godbeat.com !